Sheffield based Electronic Hip Hop musician Mustie has just released his new track 'Fantasma'.
Mustie who has found influences from the likes of FKA Twigs, Crystal Castles and M.I.A has managed to carve a unique sound of his own whilst staying true to the genre. His music takes you into an eclectic realm with a blend of hip hop beats, heavy hitting synths and well delivered soulful vocals.
'Fantasma' is a track which is set to delight hip hop fans far and wide with its senseless and captivating vibe. The track is the first release from Mustie in 2020 and delivers everything you would expect from an artist of this calibre. It has a catchy melody which drives the track throughout with a piercing beat and a synth line which grabs you and does not let go.
If you are seeking the finest in electronic hip hop then look no further than Mustie.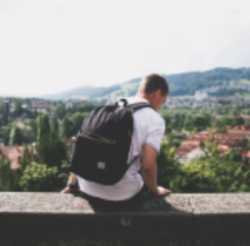 Latest posts by George Millington
(see all)
Facebook Comments