From Pittsburgh to sold-out theatres all over the world, Alaska Thunderf*ck5000, better known as 'Alaska', is absolute drag royalty. Alaska gained widespread fame after competing on RuPaul's Drag Race season 5, the season that is still lauded as the best season of the main show. Alaska ended up placing as a runner-up for the title of America's Next Drag Superstar, and her and boyfriend, Sharon Needles (Winner of Drag Race season 4) became the power couple of the drag world and from there the domination began.
Alaska did as many 'Ru Girls' do- they drop music and do anything to boost their career and keep their fame going. None more successful than Alaska, with her newfound stardom leading her back into the 'werkroom' for RuPaul's Drag Race All Stars season 2, the season lauded as the absolute best season overall, with her walking away with the crown, a place in the Drag Race Hall of Fame, $100,000 and even more adoring fans. It's also worth noting that this season was the first to receive an Emmy and really is the pinnacle of reality television. Alaska being the centrepiece of that, with her charming personality, hilarious quips and amazing looks on the runway.
And she releases some banging music. Is it traditionally brilliant? Not really, a lot of Alaska's music is rooted firmly in comedy and that's what makes it so enjoyable to listen to because in truth some of the effects added to 'Come To Brazil' are more than a little grating to listen to. But will I have it on repeat? Yes.
If you haven't picked it up, 'Come To Brazil' finds its name in the countless comments on celebrities social media accounts begging them to visit people's home country, this more often seems to be Brazil, well, at least it was for Alaska. So what does she do? She films an incredible music video with local drag queens and crafts a catchy and hilarious song too. It's more of a weird, spoken word piece, backed with intense chanting and almost out of place sound effects.
Alaska's lyrics are witty and more than a little hilarious, something we should expect from a Queen who has proved herself as one of the funniest to have ever lived. From the terrible pun of 'Portu-gay-se' to repeating 'Brazil is so nice' about nine times in the chorus, it's simultaneously terrible and absolutely thunderf*cking fantastic. You have to love the part where she ignorantly asserts that she's picked up some Portuguese along the way, to only slowly list out Brazil's biggest cities in intense whispers.
Alaska lists herself alongside other musical royalty who wish to perform in Brazil, including Ariana, Lady Gaga and Rihanna. She may not be in the same charts, she might not be featured on the same TV shows, but she's a star just the same as the aforementioned.
As one of the most famous and beloved drag artists in the world, Alaska has cemented herself as one of the most creative and iconic artists of this century.
If you're gonna listen to 'Come To Brazil', make sure to check out her song 'The Tea' with fellow Drag Race alum, Adore Delano.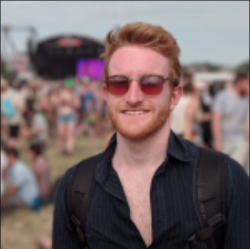 Latest posts by David Thomas
(see all)
Facebook Comments