This years revellers at Camp Bestival were treated to a surprise that not even Paul the Octopus could have predicted. 83 year-old, darling of the nation, Mary Berry joined 'Never Gonna' Give You Up' singer Rick Astley on stage this Friday. Berry was found to be keeping time on the drums throughout Astley's performance of 'Beautiful Life' which is taken from his latest album.
Camp Bestival which takes place at Lulworth Cove, Dorset is the 4 day long family-friendly version and sister festival to the major-award winning, Bestival which takes place the following weekend starting this Thursday. This years headline acts included that of Simple Minds, Clean Bandit and Orbital.  
So what can we make of the most unlikely showbiz duo of all-time? Camp Bestivals founder, Rob Da Bank described the appearance as one of the festivals 'odder moments' especially when the festival attracts the likes of children's favourite Mister Maker to the stage also. We are still unsure as to why this duo took to the stage together on Friday night but it is sure to be something that will stay in the memories of all who witnessed for a lifetime. With only a photo taken of the two backstage at the festival to go by, it certainly seemed to be something that was a bit more than just 'bumping into each other'.
The former Great British Bake-Off presenter stated that she tries to stay away from all things sweet since the show moved to Channel 4 in 2017. With soggy bottoms aside, Berry jokingly suggested that all that cake really does spend a lifetime on the hips, "I don't know about you but it all goes to my bottom."
Astley's new album was released on the 13th July this year and with this exceptional yet equally strange performance plastered over news and social media across the UK, it's an ingenious way to promote it. So who knows if this duo is set to return? It seems for the time being we might just have to sit and try to process that it did actually happen in the first place…
Author:  Emily Boulton
FREE Magazine Every Saturday!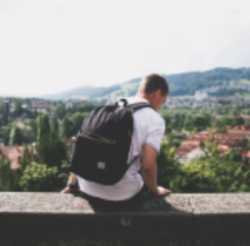 Latest posts by George Millington
(see all)