Man With a Mission, or MWAM as they are also known have released the music video for their new single 'Hey', It's over five minutes long as it's actually quite impressive. Tokyo Tanaka, Jean-Ken Johnny, Kamikaze Boy, DJ Santa Monica and Spear Rib who form Man With a Mission hail all the way from Japan and they are already making waves with their style of music.
These guys come from Tokyo, Japan, and have been making music together since 2010, eight years ago and have already got five albums under their belt.
The new single, 'Hey', is a blend of rock, rap and electronic dance that just seems to mix together with some good vocals courtesy of lead singers Tokyo, Jean-Ken Johnny and backing vocalist Kamikaze Boy. Whether you could say that they sound like 'just your average rock-band' is another thing entirely as they sound like a completely different league to groups like Arctic Monkeys or Red Hot Chilli Peppers. The vocals are energetic, the song itself is seems is like a fusion of high-energy rock, nu-metal with energised rap/rock vocals mixed in.



The video to this song is a rather a clever little mixture of behind the scenes shots, aerial photographs of city skylines combined with short animation features as well as abstract shapes. You should check it out on YouTube, it's worth a look. Now, what's intriguing about the band and the video is that all five members of the band are all wearing white bear masks. This is where the story does actually become quite interesting as it involves a back-story with seems to include rock legend Jimi Hendrix. Make what you will out of that.
They've toured all over America, Russia and Europe including the UK (as opener for Don Broco earlier in the year) but it probably won't be very long till they are doing tours of their own and selling out huge arenas.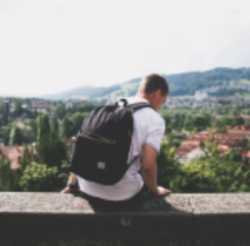 George Millington is a central London based music news and music review writer. He does not stick to just one genre but generally writes about the commercial music industry as a whole.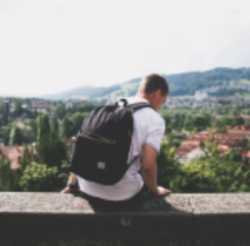 Latest posts by George Millington (see all)
Facebook Comments