Lana Del Rey, 'Say Yes To Heaven' – Single Review ★★★★★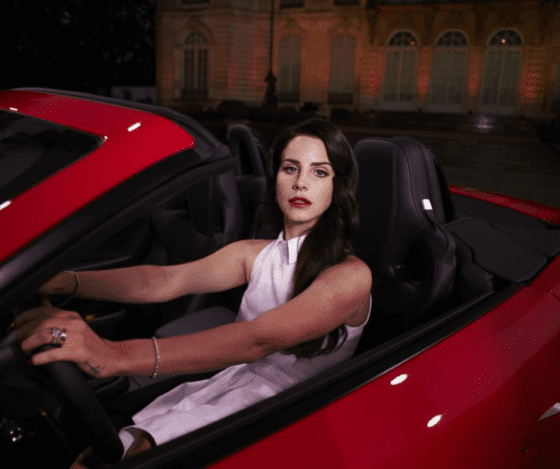 Jump To The Discussion ↓
'Say Yes To Heaven' by Lana Del Rey – Single Rating: 5/5 ★★★★★
In a surprise move, Lana Del Rey grants the wishes of her fans by officially releasing the highly anticipated track, 'Say Yes To Heaven'. This ethereal and enchanting song, originally rumored to be intended for her album Ultraviolence, had garnered immense popularity since its leaks in 2016, generating a buzz that echoed throughout TikTok and YouTube.
Opening with a delicately played guitar lead that sets a serene atmosphere, 'Say Yes To Heaven' instantly captures the listener's attention. The gentle playing is accompanied by the haunting echoes of a steel guitar. Moreover, it creates an otherworldly ambiance that perfectly complements Del Rey's ethereal vocal performance. As she begins to sing, her voice resonates with a majestic quality, transporting us to a realm of serenity and bliss.
Angelic
Del Rey's delivery in 'Say Yes To Heaven' is nothing short of breathtaking. Furthermore, her vocals are angelic, effortlessly gliding over the lush instrumentation. Also, her emotive and dreamy style shines through, infusing the lyrics with a sense of longing and introspection. Each note she sings carries a weight that draws us deeper into the song's enchanting embrace.
Lana Del Rey's decision to release 'Say Yes To Heaven' is a testament to her deep connection with her fanbase. The anticipation and demand for this song have been met with an offering that exceeds expectations. Moreover, the release allows listeners to fully immerse themselves in the haunting beauty of the track, appreciating its intricate nuances. Also, the emotional depth conveyed by Del Rey's mesmerizing vocals.
For us, this track is a masterpiece that showcases Lana Del Rey's ability to create a sonic landscape that resonates with the soul. It is a gentle yet powerful composition that captivates from the first note. Also, it invites us to embrace the heavenly journey it offers.
So, wait no longer! You can take a listen below.
Be Sure To Follow The Playlist Below For More New Music!
Latest posts by Emily Harris
(see all)