The former bassist of Nirvana, Krist Novoselic is praising Trump for his speech about the protests and backlash following the death of George Floyd.
Trump came out to say that he is going to send in the military to stop the violence and protests in the USA. Many have since raised their concerns, and trumps speech alone is causing a new backlash. But, not everyone disagreed with the president's recent response.
Furthermore, Krist Novoselic from Nirvana thinks that Trump knocked it out of the park with his speech. He also said that he relishes the direct and robust tone which the president put out. However, he did disagree that troops should not go onto the streets.
He also said "I have been watching the images in the media and thinking about how polarised our country is. I mean, even wearing medical masks in public can be seen as a political statement! The violence, (and not the protests) appear as a leftist insurrection."
"Most Americans want peace in their communities, and President Trump spoke to this desire. Never mind the legal details that few understand – Trump said he would stop the violence, and this speaks to many."
Criticism
Fans and internet users have been quick to criticise the comments which Krist made. It has since influenced the former bassist to delete his Twitter account, and he has now made his Facebook page private too. However, screenshots of the comments are circulating like wildfire online, and many are not happy with his opinion.
What are your thoughts to the comments made by Krist? Do you agree? Also, do you believe that Trump is right to send in the troops to calm the protests and violence? Let us know on our social media accounts which you can find below. We love to hear from you.
FREE Magazine Every Saturday!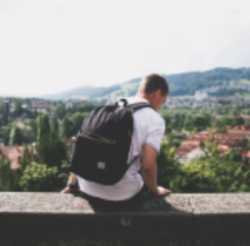 Latest posts by George Millington
(see all)