DID YOU KNOW? Pink got her name from the character "Mr Pink" in Quentin Tarantino's film Reservoir Dogs
Alecia Beth Moore, known as Pink is an American singer, songwriter and dancer who was signed to her first record label, Laface Records, with original R&B girl group Choice in 1995. At 16, Pink and her two friends, Stephanie Galligan and Chrissy Conway formed the the band and a copy of their first song, "Key to My Heart, was sent to Laface Records in Atlanta, Georgia, where L.A. Reid overheard it and arranged for the group to fly theres he could see them perform. Reid signed the girls but as they were under 18 at the time, their parents had to cosign the contract. The group relocated to Atlanta and recorded an album, which was never released, and "Key to My Heart" appeared on the soundtrack to the 1996 film "Kazaam". However, the label saw potential in Pink only and offered her a solo deal, so when the band disbanded in 1998, Pink rose as an artist.
Her debut single, as a solo artist was released in February 2000. "There You Go" became her first top ten hit on the Billboard Hot 100 chart where is peaked at number seven. Internationally, the song also charted inside the top ten in Australia, New Zealand and the UK. Pink's debut album "Cant Take Me Home" was released to commercial success but despite a moderate peak of 26 on the Billboard 200 chart, the album was certified double platinum by the RIAA (Recording Industry Association of America) with two million units sold in the US. It also went platinum in the UK and multi-platinum in Australia and Canada and sold over four million copies worldwide. Pink took my artistic control and pursued a pop/rock direction for her second album, "Missunderztood" in 2001 which sold more than 12 million copies worldwide.
She has since gone on to release seven albums, so far and she is recognised for her strong signature vocal and aromatic performances which have helped her sell over 47 million albums worldwide. Her career accolades include three Grammy Awards, a Brit Award, an Emmy Award and seven MTV Video Music Awards (including the Michael Jackson Video Vanguard Award). In 2009, Billboard named her the 'Pop Songs Artist of the Decade'. Pink was also the second most-played female solo artist in the UK during the 2000s decade, behind Madonna. VH1 ranked her number 10 on their list of the '100 Greatest Women in Music', while Billboard awarded her the Woman of the Year award in 2013. At the 63rd annual BMI Pop Awards, she received the BMI President's Award for her outstanding achievement in songwriting and global impact on pop culture and the entertainment industry. This is why she is credited for breaking boundaries and pushing the envelope throughout her career and is regarded as the most trailblazing artist of her pop generation.
Article by Candice Eastman. 
Receive Weekly Music Updates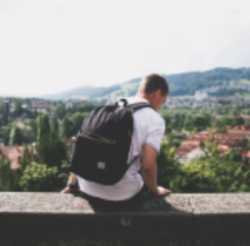 Latest posts by George Millington
(see all)