Remember, Kiesza? She became one of the most popular stars of 2014 with her global hit 'Hideaway'. Not only a great song but the video was just as incredible. I still remember it now, her dancing away in the middle of the street. For me, I cannot believe that it has been six years since this record came out, it feels like yesterday. Also, I have just come to realise that she went into the industry super fast and left it just as quick.
But, the reason behind her departure is due to a car crash in an Uber back in 2017. Sadly, it left her with a severe brain injury. The result of the collision meant she was uncertain whether or not she would recover thoroughly enough to return to the music world. But, good news Kiesza fans, she is now on the return with a new single 'Crave'. The single will be available on the 14th of August, and it is going to be just as massive as her previous hit. Also, she is back to her old, dancing ways, which is great to hear. Especially, considering she is such an incredible mover.
Statement
The Canadian singer made a statement about the new music; she said: "This is my first fully choreographed performance since the car crash and probably one of the most meaningful pieces I've ever performed".
She also spoke about the accident, "I have a lot of days where it's really hard. It's really hard to fall asleep still, and it's really hard to get out of bed.
"The mornings and the nights are tough, but I have a lot of will and a lot of drive, and I think that has saved me."
Are you looking forward to Kiesza returning? Let us know on our social media accounts. We love to hear from all of you.
FREE Magazine Every Saturday!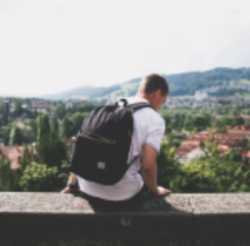 Latest posts by George Millington
(see all)