Katy Perry and Taylor Swift have been feuding for many years however the pair have now officially called a Truce.
Furthermore, Perry and Swift both released social media posts indicating that they were both now at peace and are friends again.
Moreover, Katy posted a photo on Tuesday showing chocolate chip cookies with "Peace at last" written above the treats. Two sprinkled peace signs were also drawn on each side of the icing.
The 'Never Really Over' singer also wrote a caption saying "feels good 🧡 @taylorswift" with the location 'Lets Be Friends'
This comes just after a few weeks since Taylor added 'Never Really Over' onto her official 'ME' playlist.
No more bad blood? It appears that way.
Are you glad Swifty and Perry are friends again? After all, life is too short right? Also would you like to see the global pop icons team up for a collab? That would surely be the icing on the cake.
Have your say by leaving a comment below.
Browse Away From Katy Perry And Taylor Swift
Hey you! Are you a Music fan? Moreover, do you want to keep up to date with the latest music news, single reviews, album reviews and spotlight articles? If so, click here. Also, you can win a pair of tickets to Reading festival 2019 by joining the official GSGM club, share this with your friends also to increase your chances of bagging the tickets. To be in with a chance of winning, you must remain a member of GSGM club.
On the other hand, if you are looking to work with the worlds finest freelance professionals then check out the number one favourite freelance service marketplace by clicking here. Furthermore, Outsourcer lists high quality freelance services. Such as graphic designers, legal advisors, social media consultants and web developers plus lots more.
Receive Weekly Music Updates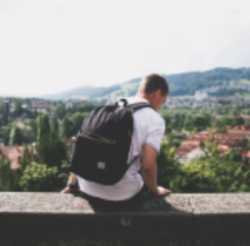 Latest posts by George Millington
(see all)