What a nightmare for Kanye West. His phone call with Taylor Swift is now available, and it turns out Swifty was telling the truth the entire time.
Furthermore, West and Swift found themselves in tricky times in 2016 about his release 'Famous'. At the time, Swift slammed the rapper for using a naked wax figure in his music video which depicted the 'Love Story' singer.
As a result, Swift rejected the use of herself in the video. But Kanye still went ahead with it, and it came with a massive backlash from fans. Kanye and his wife Kim also stated that Swift agreed to the video and even the use of the line 'That Bitch', but new footage indicates that it is a complete lie.
You can listen to the original call here.
The real phone call between Taylor Swift and Kanye West leaked.#TaylorToldTheTruth#KanyeWestIsOverParty
pic.twitter.com/vgd7OlnTLU

— SWIFTIES™ (@SwiftiesIndia13) March 21, 2020
In the footage, you can hear Kanye explaining how it took him eight months working on the line to try and make it as least controversial as possible. West then went onto to tell her the line but nowhere in the call does she accept apart from saying it is 'not mean'.
Let's face it, it was uncalled for, and it is just a string of controversies from Kanye. But, this feud did not start here. It goes right back to the 2009 MTV Video Music Awards when Kanye interpreted Taylor's acceptance speech. I remember that vividly, and it still makes me cringe to this day. It even got the current president at that time, Barack Obama insisting Kanye was a 'Jackass'. I think that was the only good thing to come out of that.
Thoughts
Even for Kanye, this is a whole new low. What are your thoughts on the latest revelation? Also, are you a fan of Taylor Swift and Kanye West? Have your say by leaving a comment below. We would love to hear your opinion on this one.
FREE Magazine Every Saturday!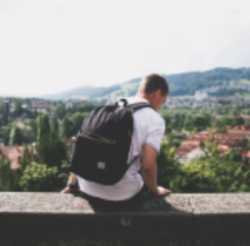 Latest posts by George Millington
(see all)