Justin Bieber and Ed Sheeran are apparently teaming up to work together on a new single.
This news has come to the light after the superstars both released a cryptic social media post.
Furthermore, Ed Sheeran's manager Stuart Camp published an image of the singer standing in front of a green screen. It reads, 'This guy! Something is happening'.
Then, a similar social media post was shared by Scooter Brown (Justin Biebers manager) using the same signature as Eds.
This revelation has sent fans into a frenzy eagerly awaiting further news in regards to the exciting collaboration. However, this will not be the first time the pair have partnered up. Moreover, Ed and Justin previously worked together on the hit song 'Love Yourself' in 2015.
Are you looking forward to a new potential collaboration between Ed Sheeran and Justin Bieber? Was you impressed with the pairs previous release 'Love Yourself'? Have your say by leaving a comment below.
Browse Away From Justin Bieber And Ed Sheeran And Their Potential New Single
Are you a Music fan? Moreover, do you want to keep up to date with the latest music news, single reviews, album reviews and spotlight articles? If so, click here. Also, you can win a pair of tickets to Reading festival 2019 by joining the official GSGM club, share this with your friends also to increase your chances of bagging the tickets. To be in with a chance of winning, you must remain a member of GSGM club.
On the other hand, if you are looking to work with the worlds finest freelance professionals then check out the number one favourite freelance service marketplace by clicking here. Furthermore, Outsourcer lists high quality freelance services. Such as graphic designers, legal advisors, social media consultants and web developers plus lots more.
Receive Weekly Music Updates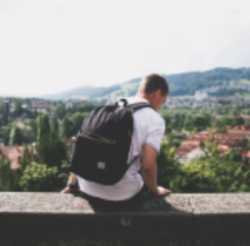 Latest posts by George Millington
(see all)