Justin Bieber made a surprise appearance at Coachella this weekend with Ariana Grande.
However, the 'Love Me' singer has received a backlash online for his apparent lip syncing at the California festival.
Furthermore, many Twitter users have been pointing the finger at Bieber. Nevertheless, the global icon has hit back at the critics.
Writing on Twitter, he said: "@Morgan_Stewart just saw a video of you ripping me to shreds saying I was lip-syncing. They played the song and i just sang overtop of it.. regardless why spend your time tearing people down. It's People like you that are bullies at school that are making kids suicidal".
He also went onto write:
"@Morgan_Stewart imagine if you spent even half the time you spend laughing at other peoples expense actually building people up and encouraging people how much positivity you could bring. What hurts about this is the fact that you have a platform to make a difference".
Are you a fan of Justin Bieber? What are your thoughts on the backlash of his apparent lip syncing performance? Have your say by leaving a comment below.
Browse Away From Justin Bieber, Ariana Grande And Hitting Back At His Critics
Are you a Music fan? Moreover, do you want to keep up to date with the latest music news, single reviews, album reviews and spotlight articles? If so, click here. Also, you can win a pair of tickets to Reading festival 2019 by joining the official GSGM club, share this with your friends also to increase your chances of bagging the tickets. To be in with a chance of winning, you must remain a member of GSGM club.
On the other hand, if you are looking to work with the worlds finest freelance professionals then check out the number one favourite freelance service marketplace by clicking here. Furthermore, Outsourcer lists high quality freelance services. Such as graphic designers, legal advisors, social media consultants and web developers plus lots more.
Receive Weekly Music Updates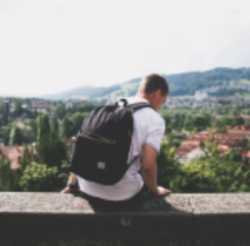 Latest posts by George Millington
(see all)