The Jonas Brothers are back…again. This time with their new single 'Cool', a decadent track filled with summer vibes, smooth JoBros vocals and out of their time lyrics.
Whilst more stripped than their first comeback single, 'Sucker', 'Cool' still packs a punch. It's a relaxing pop-rock hit with a dash of 80's and lots of fun. 'Cool's a crowd pleaser. It's not a whole lot of substance, but what's they're is good. It's mature enough to entice new fans put off by their Disney heritage. However, it's got a little bit of maturity and quality that'll drag in new fans.
Plus, the Miami Vice-esque video is amazing. It sees the three Brothers playing to a crowd of adoring fans, walking through the streets of Miami, and simply being…cool. There's quite a few references to old Jonas Brothers videos too, with Joe donning a similar moustache to 'Burning Up'. Kevin's also using an old guitar strap of Nick's. This is a true nostalgia trip for the dedicated Jonas Brothers fans. Anthony Mandler, director of the band's previous song's video for "Sucker," returns to create this pastel fuelled journey.
Are the Jonas Brothers Cool for the summer?
'Cool' isn't revolutionary, but it's fun, summery pop. The Jonas Brothers have got that brand nailed and they've really reimagined themselves through two comeback hits. Plus, rhyming Post Malone with Game of Thrones can't be seen as anything less but stupidly genius. They're showing their skills as musicians, but also as three brothers just having a good time creating crowd pleasing art.
We're fully back into debating which the world's favourite Jonas Brother is. If your answer isn't Joe you need to think about your choices. His wife is Sansa Stark, leads DNCE and makes amazing Halloween costumes. The Jonas Brothers are having a great year so far, and they're just beginning.
Follow the Jonas Brothers on Twitter here.
RECEIVE WEEKLY MUSIC UPDATES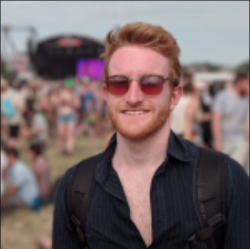 Latest posts by David Thomas
(see all)
Facebook Comments