Jim Carrey has responded to Ariana Grande after the 'Love Me Harder' singer quotes him in a recent Instagram post about depression.
Furthermore, Ariana wrote. "Depression is your body saying, 'I don't want to be this character anymore. I don't want to hold up this avatar that you've created in the world. It's too much for me. You should think of the word 'depressed' as 'deep rest.' Your body needs to be depressed. It needs deep rest from the character you've been trying to play,"
Carrey responded brilliantly on Twitter by saying "@ArianaGrande I read your lovely mention of me and things I've said about depression. A brilliant teacher and friend, Jeff Foster was OG on the 'Deep Rest' concept. I admire your openness, I wish you freedom and peace. Also I feel blessed to have such a gifted admirer. Happy Easter!
Moreover, if you are suffering from any mental health struggles, then do not feel alone. The samaritans are available 24/7 and can be contacted on 116 123.
Browse Away From Jim Carrey And Ariana Grande
Are you a Music fan? Moreover, do you want to keep up to date with the latest music news, single reviews, album reviews and spotlight articles? If so, click here. Also, you can win a pair of tickets to Reading festival 2019 by joining the official GSGM club, share this with your friends also to increase your chances of bagging the tickets. To be in with a chance of winning, you must remain a member of GSGM club.
On the other hand, if you are looking to work with the worlds finest freelance professionals then check out the number one favourite freelance service marketplace by clicking here. Furthermore, Outsourcer lists high quality freelance services. Such as graphic designers, legal advisors, social media consultants and web developers plus lots more.
Receive Weekly Music Updates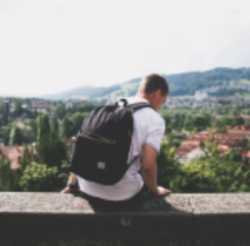 Latest posts by George Millington
(see all)