Jessie Ware is back with 'Save A Kiss'. I first came across Jessie at Parklife festival in Manchester many years ago now. She was incredible then, and she is just as unbelievable now.
Robyn Vibes
Her new release is a pop anthem which has a dance vibe going on too. It kind of sounds similar to Robyn's 'With Every Heartbeat'. Well, musically it does anyway. Vocally, Jessie sounds fresh and distinct in true Ware fashion. It is a solid dance bopper, and if you relish the latest dancy pop, then this one is for you.
The track kicks off with a steady beat and melody, which has an underwater effect. It is almost like swimming up from beneath the water and then hitting the surface with Jessie delivering an unforgettable vocal performance. The chorus is bold. The layering effects with the chorus section works very well and adds more emphasis.
Lyrically, Jessie has a knack for not just writing about a load of nonsense. Let's face it; there are too many songs out there today where the lyrics are just rushed and have no real story. But, it is not the case on 'Save A Kiss', yes the song title is a little cliche but the lyrics are clever.
So, is this Jessies' best track to date? Well, 'Say You Love Me' is always going to be a tough cookie to beat. It appears that this is proving the case when looking at her Spotify stats. 'Say You Love Me' has a whopping 124 million streams and the closest track to this is 'Selfish Love' with 100 million fewer streams. But, streams aside, I believe this new track is just as strong if not better. Yes, it is slightly different, but it is fresher and has a more feel-good vibe to it, which I am sure many will relish.
---
FREE Magazine Every Saturday!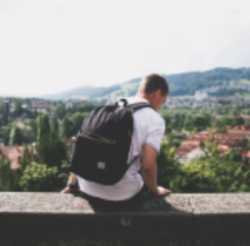 Latest posts by George Millington
(see all)