Jess Glynne was born in Hampstead and raised in Muswell Hill, London. It seems she was always set to crack into the music industry, with her audition for the X-Factor at only 15 years old. Though, she and the producers disagreed and Jess left the competition during the audition stage.
After a period of travelling, Jess began to work in music management, before signing with Black Butter Records. Soon she caught the attention of Atlantic Records. Coincidentally, this record deal came around the same time as she was thinking of making her leave from her job in brand management. From here Jess's rise to stardom began.
Jess Glynne, Chart Topper
Route 94 spoke to Jess and had her feature on his UK Number One hit 'My Love'. In turn, this caught the eye of Clean Bandit. Jess' hit with Clean Bandit, 'Rather Be', is a number one single and the most streamed song in the UK in 2014. A global hit, 'Rather Be' garnered Grammys and Brit nominations.
Throughout 2014, Jess was a staple of festivals across Europe and the UK. Another Clean Bandit in the form of 'Real Love' became near as popular as the first. Jess' second solo single 'Hold My Hand' also became a UK Number One hit. Jess continues to release a slew of singles, which all seem to top the charts. As of 2019, she holds 7 UK Number One singles, the most of any female solo artists ever.
Her debut album, I Cry When I Laugh, and softmore album, Always Inbetween are both UK chart toppers. Jess Glynne has become a staple of the UK festival circuit. She has headlined many solo tours, selling out arenas up and down the country repeatedly. In 2019, Jess Glynne will be supporting the
Spice Girls
in their comeback stadium tour, an honour for any artist born in the 80s or 90s!
FREE Magazine Every Saturday!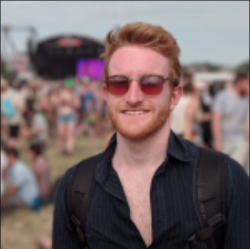 Latest posts by David Thomas
(see all)