Jameel Mason returns with his new stand out release 'Quarantine Mami'. It is a track which cements the rapper in the history books, and his performance will boot you from your chair.
Kicking off the track is a robust intro which gets us gripped instantly. I enjoy how Jameel fuses a contemporary feel with a nostalgic influence. As a result, it makes for a new opener which leads us towards his vocal in a trendy fashion.
Vocally, Jameel can do no wrong. He sings with confidence, and his emotion drips through the mix with him singing straight from the core. Also, his lyricism proves he is not just a strong songwriter but also a potent storyteller too.
As the track progresses, more sounds appear, and a female vocal arises midway through to give the record a new flavour. Both Jameel and his female accomplice drive the track forward with conviction, and they will have you itching to hit replay.
You can listen to 'Quarantine Mami' by Jameel Mason below.
---
FREE Magazine Every Saturday!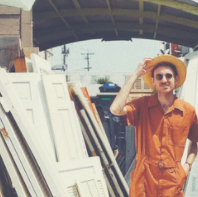 Latest posts by Colby Morrel
(see all)