In the words of Alex Turner, 'Rock n Roll will never die'. Well, the Arctic Monkeys frontman got it right back in 2014 with his infamous Brit awards speech. So much so, indie rock is soaring its way up the official album chart.
Last week, Sports Team almost hit the number one spot with their highly anticipated indie album 'Deep Down Happy'. Also, this week Liam Gallagher looks set to secure his third solo UK number one album with his MTV unplugged release.
Being an avid indie-rock fan myself, I am relishing this change of events. Usually, it is the pop goddesses and contemporary hitmakers who take the top spots. Also, although Gaga did clinch the top position last week, that could all be about to change come this Friday.
Also, it is not just the Ex Oasis singer who is making vast ground. Furthermore, Manic Street Preachers have also reissued their stand out 'Gold Against The Soul' release from 1993. It appears that it is just as popular today as it was back in the Brit-pop heydey.
Top Positions
As a result, it is most likely going to finish in the top 5 this week with Manic fans already going wild over the prospect. Another indie name although more of poppy style, Jack Garratt, is on track to getting into the top 3 positions too with his 'Love Death And Dancing' album. Pretty good going for the Brits critics choice winner.
So, what a week for indie rock music. I am sure this will come as a delight to many and especially bands who rarely get a look in on the official chart due to massive popularity within the pop realms of recent times. Are you happy to see indie rock thrive? Let us know your thoughts by chatting with us on our social media accounts. Your opinion counts.
FREE Magazine Every Saturday!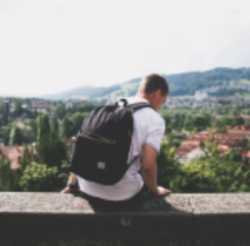 Latest posts by George Millington
(see all)