U.S based rapper IAMHaile has just released his new track 'Thank You'. It is everything you would expect and more from an artist of this calibre.
Hailing from North Carolina, IAMHaile is a rapper who creates music with an influence from the Bible. As a result, he has crafted a sound and an ability to change lives through his music. Also, having been written off as the underdog in his past, IAMHaile is testimony that you can achieve anything if you set your mind to it.
'Thank You' kicks off with a soothing melody which sits firmly on a tight beat which pulls you in instantly. The track boasts confidence throughout with its catchy hooks and attractive theme. IAMHaile's vocal shines through impeccably and leaves you feeling empowered with its sublime delivery.
If you are seeking the most beautiful Hip Hop And Rap, then look no further than IAMHaile.
RECEIVE WEEKLY MUSIC UPDATES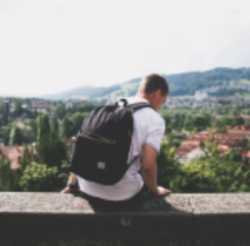 Latest posts by George Millington
(see all)
Facebook Comments