Bristol based alt-rockers, Wreckage of Society, have just released their brand new single 'Breathing'. A melodic, hard- hitting track that's sure to grip fans of the band and new listeners alike.
Forming in late 2014, Wreckage of Society are a four-piece alternative rock band from Bristol, inspired by the likes of Alter Bridge, 3 Doors Down, Skillet and more. Their sound is big in just about every-way, with titanic riffs and powerful vocals driving their music forward. After the success of their debut album 'Said and Done' in 2017, the band are ready to release their latest single.
'Breathing' has all of the correct components for a stadium filling rock tune. The guitar parts are huge, with a soaring solo. The drums and bass provide a thumping rhythm, making it hard to resist tapping along and the vocals are truly colossal. Singer, Luke Smith, delivers the lyrics with heaps of passion, complemented by infectious hooks and emotive melodies throughout.
If you love original rock music that hits you like a wall of sound, Wreckage of Society are a must-listen band. Their latest single 'Breathing' ticks all the boxes and cements them as one to watch in 2019.
FREE Magazine Every Saturday!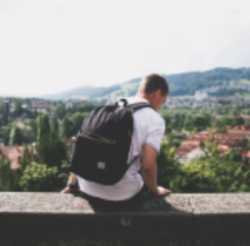 Latest posts by George Millington
(see all)