Texan Hip-Hop group, Heist, have just released their brand new single, 'At The Table'. Filled with skilfully constructed hooks and verses on top of a huge beat, this debut is set to make a huge impact on the hip-hop scene.
The Dallas-based group are made up of Minx (Tiny Bull), a vocalist with a background in dark pop, bringing her knack for finding melodies that can illuminate a track, Coast Los, a southern rapper with a poetic and soulful flow and finally, Dyggz, a true lyrical rapper from the east coast with a unique approach to rhythm that can free up a beat. The three members often come together and make music on the spot, an artist style they call "Organic Vibe Music".
'At The Table' is a powerful and gripping single. Opening with a huge bass line right of the bat, the tone is set. Each member brings their unique style and flow to the beat, creating a sound that is constantly developing with new hooks and rhythms, keeping you reaching for that replay button time after time.
With a debut as bold as At The Table, Heist are set to take over Hip-Hop playlists worldwide, cementing them as one to watch as 2019 draws to a close.
FREE Magazine Every Saturday!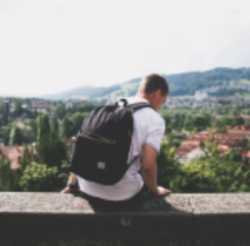 Latest posts by George Millington
(see all)