Guns N' Roses, 'Perhaps' – Single Review ★★★★☆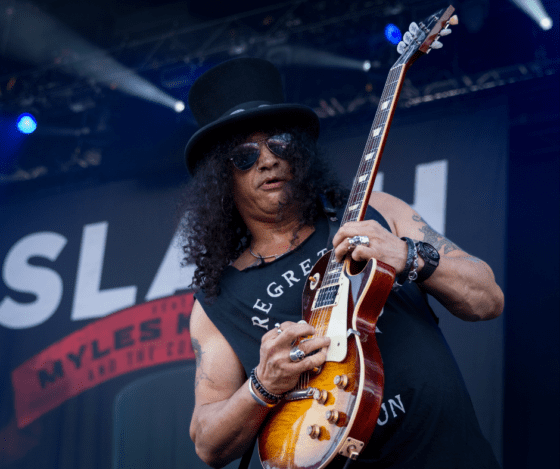 Jump To The Discussion ↓
'Perhaps' by Guns N' Roses – Single Rating: 4/5 ★★★★☆
Guns N' Roses, the iconic heavy rockers, have once again stormed into the limelight with their latest single, 'Perhaps', a powerful and evocative track that will undoubtedly resonate deeply with fans. Released on August 18th, 2023, this single marks the third independent release since the thrilling reunion of the classic lineup.
'Perhaps' emerges from the depths of the Chinese Democracy era, an era synonymous with intrigue and anticipation. Dating back to the year 2000, the song's demo remained hidden until its unexpected leak in 2019, leaving fans awestruck. Now, in 2023, the band has polished this gem into a finely crafted sonic experience that captures the essence of their signature sound.
The lyrics of 'Perhaps' delve into themes of self-discovery, regret, and the complexities of human emotions. A poignant exploration of hindsight and reconciliation, the song's verses echo with introspection, as Axl Rose's distinctive vocals convey a raw and earnest emotion. The chorus, adorned with the band's trademark musicality, delivers a resounding message of isolation and the passage of time.
Guns N' Roses masterfully blend the vintage with the contemporary on 'Perhaps'. The song retains the raw energy and guitar-driven intensity that defined the band's earlier hits, while also embracing a refined production quality that demonstrates their growth over the years. Also, the rhythm section's unwavering power propels the track forward, infusing it with an undeniably catchy groove.
So, wait no longer! You can take a listen to the new single 'Perhaps' by Guns N' Roses below. Also, be sure to let us know your thoughts on this fresh release by commenting beneath this article. Are you looking forward to more new releases from the rockers? As always, we love to hear your feedback.
Be Sure To Follow The Playlist Below For More New Music!
Latest posts by Emily Harris
(see all)