Lady Gaga is one of the most successful pop stars of recent times. Therefore, who would not want to have her as a mentor? Luckily, for Billie Eilish, she has been given the offer from the 'Born This Way' singer.
Furthermore, Gaga reached out to Eilish by sending her a load of flowers with a special note, pretty much straight after the 'Bad Guy' singer won five grammies back in January.
Offer
Speaking, about the once in a lifetime offer, Gaga said: "Billie swept a whole bunch of awards, so I said, 'Let's send some flowers'. I wrote her a note. For me, it's healing because it hurt me that I didn't get that. I'm going to be that for someone else."
"I've had a harder time with ­older women in terms of having a female ­mentor. Other than Celine Dion and Carole King, it's proven ­difficult to have someone who would show me the way. So I hope that young female artists – or young artists of any gender identity or sexual identity – will know that I am rooting for them."
Lady Gaga also spoke about having a mentor in her life. Guess who her mentor is? Elton John.
She said "He's been my mentor for a long time. I mean, he's always challenged me to keep my head above water, and it's something that I always appreciate is that he knows when I'm down. He just does. And he knows because I hide because I never want anyone to see me when I'm like that."
So, what are your thoughts to Lady Gaga becoming Billie's mentor? Do you think Billie Eilish needs one? Or do you think that she should do it alone? Let us know on our social media accounts; we would love to hear your feedback on this topic.
FREE Magazine Every Saturday!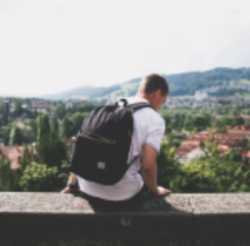 Latest posts by George Millington
(see all)