Eminem has celebrated 11 years clean and sober by releasing a social media post saying "11 years, still not afraid"
Moreover, Eminem, according to Mens Health had battled with his addictions between 2002 and 2008. Furthermore, the 'Monster' rapper first made an attempt to go sober after the death of a close friend in 2005. However, his attempt was not successful and he almost died 2 years later after an almost methadone overdose.  This was a huge wake up call for Eminem who decided to have another attempt at going clean. As a result, he decided not to go a rehab facility like his first attempt.
He spoke about his decision with The New York Times in 2010. He said."The second time I didn't go to rehab. I just went to a regular hospital, I detoxed in the hospital, and then I came home, I couldn't go back to rehab. I felt like I was Bugs Bunny in rehab. "When Bugs Bunny walks into rehab, people are going to turn and look. People at rehab were stealing my hats and pens and notebooks and asking for autographs. I couldn't concentrate on my problem."
Browse Away From Eminem And His Additions To Drugs And Alcohol
Music fan? Do you want to keep up to date with the latest music news, single reviews, album reviews and spotlight articles? If so, click here. You can also win a pair of tickets to Reading festival 2019 by joining GSGM club.
On the other hand, if you are looking to work with the worlds finest freelance professionals then check out the number one favourite freelance service marketplace by clicking here. Outsourcer lists freelance services such as graphic designers, social media consultants and web developers plus lots more. Outsourcer also do not charge any commission for professionals.
Receive Weekly Music Updates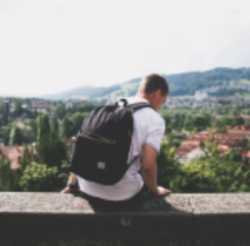 Latest posts by George Millington
(see all)