Eminem and MGK are currently locked into a very public feud. However, it appears that it has now reached a whole new level after Machine Gun Kelly dissed Slim Shady in Eminems hometown Detroit.
Nevertheless, the loyal fans still praised MGK and it is a credit to him for retaining fans in Detroit even after mocking their local hero.
You can watch MGK in Detroit below.
However, it was not long until Eminem fans came to 'The Monster' rappers defence.
One wrote "Shady owned you mgk! Stop trying to ride his dick, if you're so confident you're better than him why don't you try and rap battle him? You come prepared with what ever you need and I'd bet everything I have that he'd bury you…… again!!!!"
Another said, "Eminem isn't phased by 5000 kids in a house of blues. This man sold out the fucking Wimbledon…. twice…. lmaooo".
Also "Still holding on to this fake beef…. lololol petty ticket sales, market YOURSELF quit having Em the Goat help you sell out arenas".
Sure, it is probably all for publicity and it is definitely working. However, do you think dissing Eminem on his own turf is going to far? Have your say by leaving a comment below.
Browse Away From Eminem And MGK
Music fan? Do you want to keep up to date with the latest music news, single reviews, album reviews and spotlight articles? If so, click here. You can also win a pair of tickets to Reading festival 2019 by joining GSGM club.
On the other hand, if you are looking to work with the worlds finest freelance professionals then check out the number one favourite freelance service marketplace by clicking here. Outsourcer lists freelance services such as graphic designers, social media consultants and web developers plus lots more. Outsourcer also do not charge any commission for professionals.
FREE Magazine Every Saturday!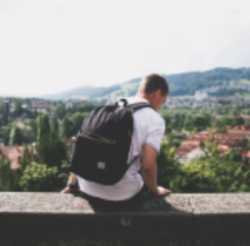 Latest posts by George Millington
(see all)