Ed Sheeran tracks are everywhere. As a result, you do not need to head far until you hear one of his smash-hit tracks ringing out of a stereo. But, the singer who appeals to a younger audience has concluded that he no longer appeals to the youth.
Speaking about the revelation, Ed said "I'm probably over an age where I don't think I'm going to get the youth back. I'm getting into my thirties. It's not like 16-year-olds are going to relate to me next time I release an album. So it's not like I need to be on it any more. I can just have someone [else] post it."
Social Media Danger
Ed, apparently, also spoke about the dangers of social media to young people. Speaking to a self-help writer, the star said "I know friends who have eight year olds that have an iPhone 11, and they're just constantly on social media. Kids stop being creative. I stopped being creative when I'm on my phone. So when I come in the studio I completely get rid of any laptop or email or anything, so you can focus. There's an eight-year-old kid that in their spare moments wants to go on TikTok and not paint a macaroni glue picture."
In all fairness, Ed is probably right. The modern world can be consuming especially with all the content which is available to us. Therefore, he chooses the best route by ditching his accessories during studio time. Nevertheless, though, without the modern age, how it is, would he be quite as successful as he is? Probably not.
What are your thoughts on Ed Sheeran believing that he no longers appeals to a younger audience? Do you think his songs still resonate well with young listeners? Let us know by commenting on our social media accounts.
FREE Magazine Every Saturday!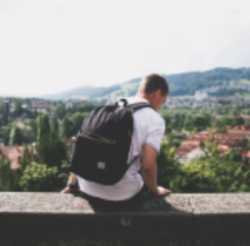 Latest posts by George Millington
(see all)