Duffy, who found massive success with her 'Rockferry' album has revealed some horrific updates as to why she has been out of the spotlight for so long.
Furthermore, the 35-year-old revealed all in an Instagram post.
In the post, she wrote "Many of you wonder what happened to me, where did I disappear to and why," she wrote. "The truth is, and please trust me. I am ok and safe now. I was raped and drugged and held captive over some days."
Honestly, this sounds horrific.
She also went onto say "You wonder why I did not choose to use my voice to express my pain? I did not want to show the world the sadness in my eyes. I asked myself, how can I sing from the heart if it is broken? And slowly it unbroke."
There is no clear indication of when this attack took place. Therefore, we are not sure if it was a recent attack or something which happened 10 years ago.
But, this does explain why we have had no new albums since 2010 although Duffy did make a small comeback back in 2015 with her release 'Whole Lot Of Love' which was on the soundtrack to the gangster film Legend starring Tom Hardy.
Comeback
Also, there are rumours that the welsh born singer may be on for a comeback in 2020. How amazing would this be?
Nevertheless, the singer's health and happiness is a vital point. Therefore, give us new music when you are ready Duffy. I am sure we can wait a little longer.
Are you a fan of Duffy and would you be excited to see her return with new music this year? Also, what is your favourite track from her 'Rockferry' album?
Have your say on this topic by leaving a comment in the area below.
Receive Weekly Music Updates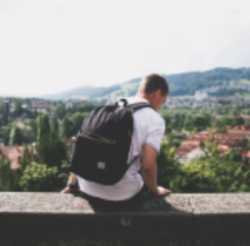 Latest posts by George Millington
(see all)