Declan McKenna, 'Sympathy' – Single Review ★★★★☆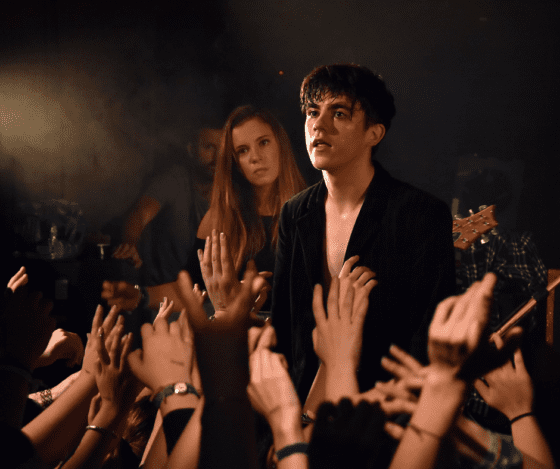 Jump To The Discussion ↓
'Sympathy' by Declan McKenna – Single Rating: 4/5 ★★★★☆
'Sympathy', the latest and highly-infectious new single from Declan McKenna, proves the singer-songwriter's fresh talent and it continues to solidify his presence in the indie-pop scene. Having first gained recognition for his protest song 'Brazil', McKenna has come a long way, and 'Sympathy' is yet another foot in the right direction.
From the opening notes, the song exudes a carefree and feel-good vibe. The indie-pop-driven instrumentation sets the tone for an infectious and uplifting experience. The melody is instantly catchy, and McKenna's vocals effortlessly glide over the music, weaving a compelling narrative.
The lyrics of 'Sympathy' offer a sense of introspection and a plea for understanding. The opening verse sets the stage for a desire to find solace amidst the chaos. Also, the chorus emphasizes the need to rise above competition and embrace peace. The simplicity of the lyrics allows the listener to connect with the song on a deeper level. Moreover, the words which Declan provides resonates immediately with its universal themes.
Also, the combination of McKenna's soothing vocals and the melodic guitar hooks intertwines with the listener's emotions, evoking a sense of joy and liberation. It's a song that transports you to a carefree state of mind, making it perfect for both reflective moments and carefree dance parties.
'Sympathy', overall, marks an exciting evolution for Declan McKenna. So much so, it is one which will likely bring him a new line of admirers.
So, do you think that this is one of the best new releases from Declan McKenna? Also, are you looking forward to more new releases from this promising new artist? Additionally, are you planning to go see him on tour? We would love to know!
Be Sure To Follow The Playlist Below For More New Music!
Latest posts by Emily Harris
(see all)