Cold War Kids, 'Run Away With Me' – Single Review ★★★★★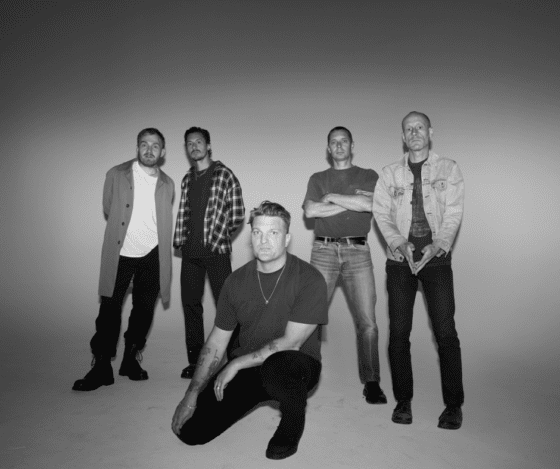 Photo Credit: Cold War Kids via Facebook.
Jump To The Discussion ↓
'Run Away With Me' by Cold War Kids – Single Rating: 5/5 ★★★★★
Cold War Kids make a huge return to the scene with their latest single, 'Run Away With Me'. Also, the indie rock veterans from Long Beach, California, continue to evolve and prove their ability to craft compelling and emotive tunes. The track's lyrics delve into themes of adventure, spontaneity, and the urge to break free from the ordinary.
Meaning
The song opens with a sailor's anticipation for his upcoming leave, pondering where his journey might take him. This sets the stage for the irresistible chorus that follows, where the plea to "Run away with me" is both an invitation and a yearning for a deeper connection. The verses tell two tales – one of a sailor seeking wildness and freedom, the other of a local girl held back by old memories. These narratives intertwine beautifully, each reflecting the universal desire for something more.
Cold War Kids' musical expertise shines through in the infectious melodies and the dynamic arrangement. The band cleverly blends elements of indie rock with a hint of Arctic Monkeys' vibe. It creates a sound that's simultaneously nostalgic and fresh. Also, lead vocalist Nathan Willett's evocative delivery enhances the emotional impact of the lyrics, drawing us into the stories being told.
For us, 'Run Away With Me' is a feel-good anthem. Moreover, it ignites a sense of wanderlust and a longing for adventure. The chorus, with its catchy repetition of the song's title, is bound to get stuck in your head. Also, the instrumentation is rich and vibrant, with each band member contributing to the track's undeniable energy.
So, wait no longer! You can take a listen to 'Run Away With Me' by Cold War Kids below. Also, be sure to let us know your thoughts to this new release by commenting beneath this article. As always, we love to hear your feedback.
Be Sure To Follow The Playlist Below For More New Music!
Latest posts by Emily Harris
(see all)