Cigarettes After Sex are back with new track 'You're All I Want'. It is a moving record. There is emotion dripping out of it, and you can hear the feelings of the band transparently.
It has a slow, pretty chill vibe from the get-go and this follows suit for the majority of the release. It starts with a melancholy intro with a divine guitar taking the lead sitting on top of a placidly hit drum beat. The guitar section suddenly stops with the vocal taking the main focus sitting on just the drum rhythm. Effortlessly, the band take us on an adventure, and I could not help but find myself falling deeper into the track.
Stand Out
The vocals stand out to me. It is the whispering effect which I love best. I relish this kind of toned-down track. The power is there, but there is nothing huge going on. It is smart because it grips you, but when you listen to it, there is not a huge amount going on. For me, that is a testament of the lead singers quality. He holds us in his palm without the use of any huge effects or instrumental elements.
Overall, it is a divine release. It is excellent for anyone wishing to take a step back from the crazy days we are all facing during these unprecedented times. Also, I believe this could be the bands best track to date. They have a sound which is truly unique to them, and they are leveraging it entirely. Therefore, I doubt you will find anything quite like it this new music Friday. You can listen to the new single 'You're All I Want' by Cigarettes After Sex below. Also, let us know your thoughts to the new record on our social media accounts. We love to hear from you.
FREE Magazine Every Saturday!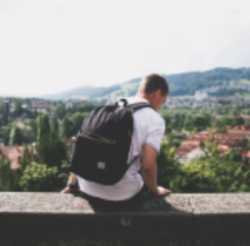 Latest posts by George Millington
(see all)