Cardi B has just shared a shocking photo of her swollen feet after having to cancel recent shows due to her recovery from surgery.
Furthermore, the 'Money' rapper had to pull out of countless shows due to complications with her plastic surgery.
Moreover she released a photo to clear the air on why she had to stay at home. She said. "Look how swollen my feet get every time I take a plane, Imagine my body. My stomach gets even more puffy," She also noted that her feet and stomach "burn when I get puffed up."
You can see the photo below.
This comes after she had to cancel Parklife festival in Manchester which lefts lots of fans disappointed. However, it is now clear to see the reason for pulling out. Therefore 'Leave that bitch alone'.
What are your thoughts on this shocking photo from Cardi? Have your say by leaving a comment below.
Browse Away From Cardi B And Her New Shocking Photo
Hey you yeah you!! Are you a Music fan? Moreover, do you want to keep up to date with the latest music news, single reviews, album reviews and spotlight articles? If so, click here. Also, you can win a pair of tickets to Reading festival 2019 by joining the official GSGM club, share this with your friends also to increase your chances of bagging the tickets. To be in with a chance of winning, you must remain a member of GSGM club.
On the other hand, if you are looking to work with the worlds finest freelance professionals then check out the number one favourite freelance service marketplace by clicking here. Furthermore, Outsourcer lists high quality freelance services. Such as graphic designers, legal advisors, social media consultants and web developers plus lots more.
Receive Weekly Music Updates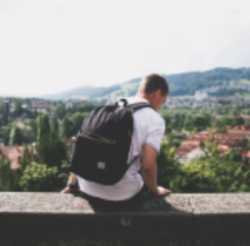 Latest posts by George Millington
(see all)