Cardi B is never one to shy away from expressing her opinion. Furthermore, she has now had a rant about negative reports in the media.
The 'Please Me' singer said. "Why wouldn't a white Caucasian person try to capitalize from the drama that happens in the urban and the black entertainment business, when black blogs, black-owned blogs capitalize off they own drama and problems. You don't see Donald Trump. You don't see Charlie Sheen sh*t going viral every year, every so. Cause they don't give a f*ck anymore. Back in the day, TMZ used to report about Angelina Jolie, Brad Pitt, all these Caucasian celebrities, all these celebrity actors. Now, all they do is post about hip hop artists. People that's in the black entertainment business because black blogs capitalize off of black entertainer's drama."
Moreover, do you agree with Cardi B? Do you believe that the media should stop reporting negative articles about artists? Have your say by leaving a comment below.
Browse Away From Cardi B And Negative Media
Are you a Music fan? Moreover, do you want to keep up to date with the latest music news, single reviews, album reviews and spotlight articles? If so, click here. Also, you can win a pair of tickets to Reading festival 2019 by joining the official GSGM club, share this with your friends also to increase your chances of bagging the tickets. To be in with a chance of winning, you must remain a member of GSGM club.
On the other hand, if you are looking to work with the worlds finest freelance professionals then check out the number one favourite freelance service marketplace by clicking here. Furthermore, Outsourcer lists high quality freelance services. Such as graphic designers, legal advisors, social media consultants and web developers plus lots more.
FREE Magazine Every Saturday!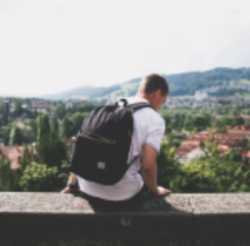 Latest posts by George Millington
(see all)