In a recent interview, Cardi B has revealed all. She speaks about her teenage years as well as her belief on how we can cure depression.
Cardi said "I was a lit a** teenager!I had maaa fun in school ,I used to go to hookie parties ,teen bashes,shop in soho for hours.. These new teenagers is getting lame they too focus on the internet.Live life! couple years from now you should have memories bout yourself not a celeb."
According to Cardi B, people suffer depression these days because they focus on the fake life others live on social media.
"A lot have depression cause ya be on the internet lookin at people with these fake perfect life, perfect body, perfect relationships. Depression is hard to shake off spend time with friends, close ones or with yourself do boards wit pictures of the things you dream make them your hobby"
She went on to offer a solution to depression,
"Do a board full of life goals .Its very encouraging! It makes you feel motivated and better .Google ways on becoming a millionaire and think about how you going to shit on people", Cardi tweeted.
Moreover, do you agree with Cardi? Have your say by leaving a comment below.
Browse Away From Cardi B
Music fan? Do you want to keep up to date with the latest music news, single reviews, album reviews and spotlight articles? If so, click here. You can also win a pair of tickets to Reading festival 2019 by joining GSGM club.
On the other hand, if you are looking to work with the worlds finest freelance professionals then check out the number one favourite freelance service marketplace by clicking here. Outsourcer lists freelance services such as graphic designers, social media consultants and web developers plus lots more. Outsourcer also do not charge any commission for professionals.
FREE Magazine Every Saturday!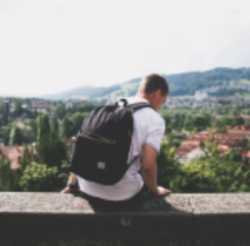 Latest posts by George Millington
(see all)