Offset has had to clarify his comments after stating Cardi B is the reason female rapper exist.
Moreover, he received a backlash on social media with fans naming all the female rappers before Cardi.
His initial tweet which said "y'all hoes hope to not suck dick the rest of ya life and catch money" has since been deleted.
Since the backlash, Offset has clarified his comments.
He said: "Not talking bout prior female artist talking bout the female artist that come from my wife background. Every bartender stripper with the dream of getting out the club it's nun wrong with that. But my wife help guide ur life to try to rap. All u dumb ass ppl at home on couch tweeting suck my balls. Not talking bout established artist like the legands and the ones before Cardi".
Are you a fan of Cardi B and Offset? Do you agree with the statement he is making about Cardi? Have your say by leaving a comment below.
Browse Away From Cardi B And Offset
Are you a Music fan? Moreover, do you want to keep up to date with the latest music news, single reviews, album reviews and spotlight articles? If so, click here. Also, you can win a pair of tickets to Reading festival 2019 by joining the official GSGM club, share this with your friends also to increase your chances of bagging the tickets. To be in with a chance of winning, you must remain a member of GSGM club.
On the other hand, if you are looking to work with the worlds finest freelance professionals then check out the number one favourite freelance service marketplace by clicking here. Furthermore, Outsourcer lists high quality freelance services. Such as graphic designers, legal advisors, social media consultants and web developers plus lots more.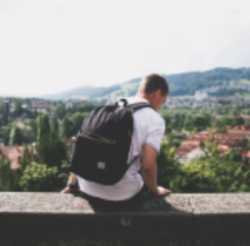 Latest posts by George Millington
(see all)
Facebook Comments