Blur, 'Barbaric' – Single Review ★★★★☆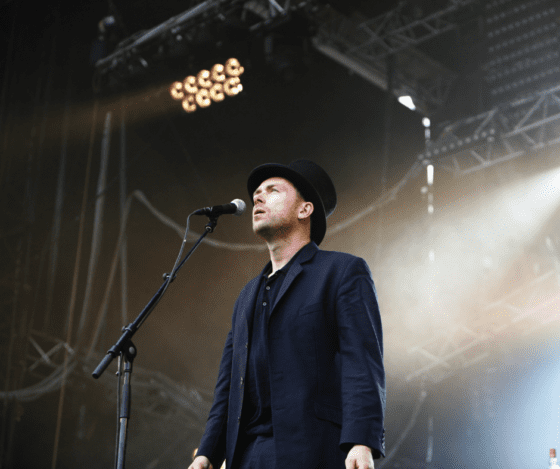 Jump To The Discussion ↓
'Barbaric' by Blur – Single Rating: 4/5 ★★★★☆
Blur, the iconic English rock band, have made a huge comeback with their latest single, 'Barbaric'. It is from their new album 'The Ballad Of Darren' which is out now. Since their formation in 1988, Blur have been a staple in the music industry, and this track proves they still have the magic that captivated audiences decades ago.
'Barbaric' kicks off with an intriguing question, "Who blinks first?" and immediately draws us in. The band's signature sound is evident from the start, showcasing the impressive talents of singer Damon Albarn, guitarist Graham Coxon, bass guitarist Alex James, and drummer Dave Rowntree.
The track seamlessly blends elements of feel-good indie and infectious pop undertones, making it a winner for both devoted Blur fans and a new generation of listeners. The song's melodic progression is enthralling, leaving a lingering effect on the soul, especially during the powerful chorus.
Meaning
In true Blur fashion, the lyrics are cleverly crafted. Moreover, they explore the aftermath of a breakup and the emotional toll it takes. Damon Albarn's vocals infuse the song with raw emotion, and his delivery is as captivating as ever.
The driving force behind 'Barbaric' is the electrifying guitar lead, courtesy of Graham Coxon. His skillful performance propels the track forward, injecting it with energy and urgency. The guitar work is proof of Coxon's enduring musical talent. Also, it proves that he can still create magic on the fretboard after all these years.
For longtime Blur enthusiasts, 'Barbaric' will be a welcome addition to their cherished collection of hits. It beautifully captures the essence of what made the band so influential during their heyday, with a modern twist that keeps it relevant in today's music landscape. Also, the track has the potential to appeal to a whole new audience, particularly the younger generation who may not have experienced Blur's dominance in the charts during the iconic Britpop era.
You can take a listen below.
Be Sure To Follow The Playlist Below For More New Music!
Latest posts by Emily Harris
(see all)