It is no secret that Billie Eilish found fame off the back of recording hit singles from her bedroom with her brother, Finneas. But, many find it surprising that she still writes all her music from her family home, including the new bond theme tune.
Proving, how down to earth the singer is, she has not changed her songwriting approach and recording structure. It is refreshing given the number of hits which are released from some of the worlds swankiest studios.
Speaking about Billie's sudden fame, her mother, Maggie said: "I hear Billie described as one of the biggest stars in the world. That's very hard for me to process. We live exactly the same way. Except our house is full of stuff – lots more shoes and lots more fan art."
"We live this very normal life when we're home except it's also very ­abnormal because we do crazy things. People look at the big markers like Glastonbury and they're like, 'Is your mind blown?' And I'm like, 'My mind has been blown from the beginning. When you have a 13-year-old whose managers are calling and record labels are calling, that's really shocking."
She also said: "You've got a teenage girl you're worrying about and looking after and trying to protect and support in a business you don't really know much about."
"And you've got to learn a lot of things really fast, and be there for them.
Depression
Speaking about Billies earlier depression, Maggie said "It went on for quite a while. Moving was really the thing that kept her stable. So when she lost that physical activity, that's what led her closer down the path of depression."
"Fortunately she had music, which really, really helped, but you need that physical activity – there's no replacement for it."
"We still struggle getting it into her life. It's not easy on tour."
---
FREE Magazine Every Saturday!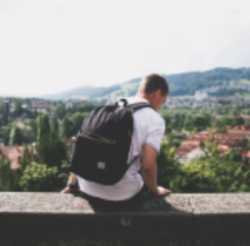 Latest posts by George Millington
(see all)