Unless you've been living under a rock over the last few years, you'll have heard of the musical phenomenon that is Billie Eilish. At the age of 17 she's had a dedicated art exhibition to her new album. She's amassed a ridiculously huge social following and she's sold out tours all over the world. By sold out, we mean really, really sold out. Beyond Tickets sold out.
When We Fall Asleep Where Do We Go?
Billie has dropped her long awaited debut album 'When We Fall Asleep, Where Do We Go?'. In 14 tracks, she takes you through an eclectic and dynamic musical persona. This despite her still testing the waters of personas out herself. Billie Eilish has created a dark album for dark times, an astonishingly raw portrayal of growing up and finding your sounds in the absolute bizarre times we live. In creating a piece of art that subverts the norm, challenges the industry (with an introduction about her Invisalign and samples from The Office), she's created the most celebrated album in the world right now. Billie's ethereal vocals, creepy and grotesque beats have made a musical masterpiece that many spend their lifetimes trying to make.
Billie has taken comedy, with a little John Krasinski cameo. Then she's blended it with angst, heartbreak and pain. And somehow found a nice balance. The album is hard to get through, simply because track 2, 'bad guy', is so good. It's a thumping, loud, creepy and self-absorbent indie-pop track with a riff you'll be singing for weeks. It's incredible. This song is one of the highlights of 2019 already, there's a reason it's the topping streaming charts around the world. The sarcasm in the chorus, the sharp 'duh', cement this as Billie's best track. Then it lunges into a beat that sounds like it'd fit in an action scene montage in a Netflix original.
Billie Eilish's ballads and Bangers
But she can do it all. Ballads like 'xanny' and pre-release 'when the party's over' don't fit the 'conventional' song structure, but they're just as emotional and relatable. Her smooth vocals get a chance to shine here, rays of light amongst the darkness of the other tracks. There's no set sound, no one single plot or theory that can be focused on. It's almost like a greatest hits, but it's a debut album and that's what makes it just so fantastic.
'my strange addiction' and 'you should see me in a crown' play with beats and verse structure whilst creating massive earworms. The latter bore a viral video featured black tears and spiders crawling from her face. Surreal. 'bury a friend' is creepy and almost needlessly edgy, to a point no one should be able to pull it off. But she names her album for it and toys with listeners by killing vocals and beats erratically throughout the track. 'bury a friend' and the album as a whole have you questioning your entire life view. Who doesn't want a haunting pop album to make you get existential?
The voice of a new generation
It's hard not to fall in love with this album. Billie Eilish is the voice of a new generation. One that is unafraid of exposing who they are to the world, a generation unafraid to stand up and take what they deserve. In but a few years, she's took charge of a melancholic sound. A sound which works just as well with slow piano as it does massive bass and haunting beats. She's changing trends and built herself a strong reputation through EPs and singles, and now with one of the best album releases of the year, Billie Eilish is music royalty.
Read more on Billie
here
.
Browse Away From Billie Eilish
Are you a Music fan? Moreover, do you want to keep up to date with the latest music news, single reviews, album reviews and spotlight articles? If so, click here. Also, you can win a pair of tickets to Reading festival 2019 by joining the official GSGM club, share this with your friends also to increase your chances of bagging the tickets. To be in with a chance of winning, you must remain a member of GSGM club.
On the other hand, if you are looking to work with the worlds finest freelance professionals then check out the number one favourite freelance service marketplace by clicking here. Furthermore, Outsourcer lists high quality freelance services such as graphic designers, social media consultants and web developers plus lots more.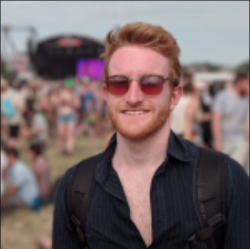 Apart from working as a music journalist, David works in communications within the charity sector. He's a big fan of everything travel, coffee and dogs and a complete expert on everything Bastille and Lorde.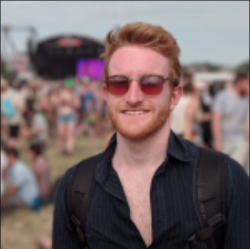 Latest posts by David Thomas (see all)
Facebook Comments