The BBC has announced its sound of 2018 long list and it makes for interesting reading.  The listing envisages the up and coming musicians anticipated to grow in success in the next year. Artists included in this season's harvest are London rappers Not3s and Yxng Bane and Norwegian singers Sigrid and Alma, who have all built impressive online followings in 2017. Other names featured are Billie Eilish, IAMDDB, Jade Bird, Khalid, Lewis Capaldi, Nilüfer Yanya, Pale Waves, Rex Orange County, Sam Fender, Superorganism, Tom Walker and Yaej.
The genres that are incorporated into the list are diverse- ranging from pop to rap, R&B, indie rock and dance. 173 experts, made up of music critics, broadcasters, DJ's and top industry figures are charged with the responsibility of voting. The panel is also comprised of former nominees, such as Ellie and Goulding, Stormzy and Ray BLK. The victor will be revealed on Radio 1 on the 12th of January.
The announcement greatly raises the nominee's profiles and spreads their name and music to a mass audience for the first time. The BBC also have a track record of spotting artists just before they hit their break, as previous names on their longlist like Dua Lipa, Adele and Frank Ocean can attest to.
The youngest person to appear in the listing is 15 year old American pop singer Billie Eilish. He joins his other teenage counterpart's singer/songwriter Rex Orange County and R&B performer Khalid in the bidding.  Annie Mac, the Radio 1 personality, stated that she was happy to see so many "young and innovative artists" make this year's crop. She added that "some acts will be brand new to UK audiences and many have already started to make an impact" and that she couldn't "wait to be a part of their journey and see what the year ahead has in store for them all."
Written By: Yohannes Lowe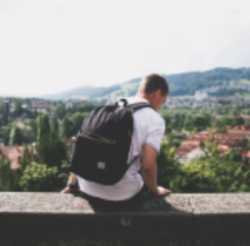 Latest posts by George Millington
(see all)
Facebook Comments