Armin van Buuren, 'Lose This Feeling' – Single Review ★★★★☆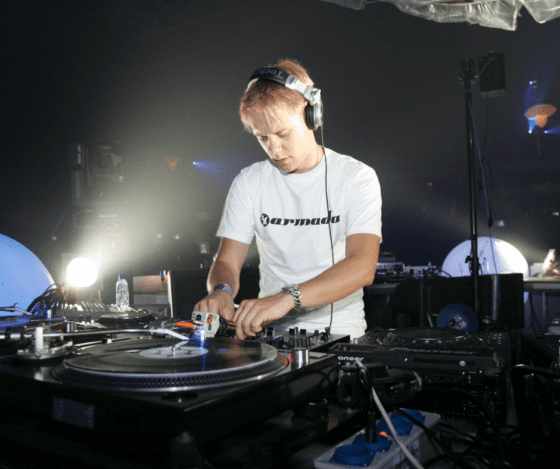 Jump To The Discussion ↓
'Lose This Feeling' by Armin van Buuren – Single Rating: 4/5 ★★★★☆
Armin van Buuren, the maestro of trance music, returns with 'Lose This Feeling'. It is a track that not only pays homage to the roots of the genre but also taps into the current wave of faster dance tracks. With its compelling beat and powerful lyrics, this single is a vibrant addition to Armin's repertoire and an anthem for trance enthusiasts.
In an interview with EDM, Armin expressed his love for the resurgence of high-BPM trance tracks, and 'Lose This Feeling' perfectly encapsulates that sentiment. The track opens with a nostalgic vibe. Moreover, it draws listeners in with a captivating high-pitched vocal that harkens back to the early days of trance music. It's a journey that instantly evokes memories of those legendary club nights.
The first verse sets the stage with Armin's signature melodic touch, creating an atmosphere of anticipation and excitement. As the track progresses, the energy escalates dramatically, pulling you deeper into its rhythmic embrace. The build-up towards the chorus is exhilarating, with a momentum that's bound to make dance floors come alive.
The chorus itself is the heart of 'Lose This Feeling'. Furthermore, its infectious melody and lyrics become an instant earworm, leaving an indelible mark on the listener's psyche. Armin's production quality shines brightly here. Moreover, he masterfully crafts a musical experience that tugs at the heartstrings while driving the body into motion.
In a time when music trends come and go, Armin van Buuren's commitment to the essence of trance is a refreshing reminder of the genre's enduring power. 'Lose This Feeling' stands as a triumphant blend of nostalgia and contemporary energy. It also showcases Armin's passion for trance and his desire to take fans on a journey with every beat.
So, wait no longer! You can take a listen below.
Be Sure To Follow The Playlist Below For More New Music!
Latest posts by Emily Harris
(see all)