The reigning Queen of Pop has done it again. By now you've surely heard of Ariana Grande's 'thank u, next'.  The song changing the way we all view our ex-relationships and changing the planet tbh. Ariana Grande has been a force to be reckoned with, and she's just getting started.
'thank u, next' has become the fastest song to surpass 100 million streams on Spotify.  it has snatched the title from Ed Sheeran's 'Shape of You', taking only 11 days to reach the milestone.  Consequently, Ed took 15 days, still wildly impressive, but it pales in comparison to the power of Ariana Grande.
The surprise single was dropped by Grande on November 3rd. Overall, it earned Grande her first number one single in the U.S and her third in the UK. 'thank u, next' also broke the record of most streamed song by a female artist in a single day.  It garnered 9.6 million streams vs the previous record holder.  The former one being Taylor Swift's 9.1 million streams for 'Look What You Made Me Do'.
Ariana Grande And Her Stunning Single
The track has gone on to inspire countless memes.  Most popularly 'One taught me love, one taught me patience and one taught me pain'.  Those have taken over Twitter, going from the original meaning of Grande's exes to everything from Pokemon, to the Great British Bake Off.   Tt's quite fantastic actually.
The track is aimed at Ariana Grande's previous boyfriends.   All of her relationships have been the focus of the media.  These include Big Sean, to Ricky Alvarez, Pete Davidson and the late Mac Miller. However, the track has been celebrated as one of personal growth and self-love. Therefore, in light of everything that she's been through over the last two years, Ariana Grande is looking to the future and ready to keep on moving.
Ultimately, 'thank u, next' has already solidified itself as one of the top breakup songs of all time.  You'll be seeing this in Instagram captions to come for the next couple of years.
Furthermore, follow Ariana Grande on Twitter
In the meantime, want to read more about Ariana? Check out more here.
'If you are looking to work with the worlds best freelance professionals check out www.theoutsourcer.co'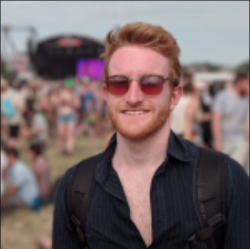 Apart from working as a music journalist, David works in communications within the charity sector. He's a big fan of everything travel, coffee and dogs and a complete expert on everything Bastille and Lorde.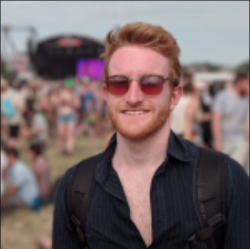 Latest posts by David Thomas (see all)
Facebook Comments