Ariana Grande, the world's hottest artist currently, dropped her fifth studio album Thank U, Next. We all know the track 'Thank U, Next', you know, the one that made all sorts of streaming history. It's also the one that made sure that Ariana Grande is the face of modern pop music with her lovelorn diary entry/total banger.
Sweetener, her fourth album, may only be six months old, but she's striking whilst the iron's hot. Ariana Grande isn't messing about. The Official Charts Company has reported that Grande is the first female artist in history to hold both the Number One Album and Top Two Singles on the UK Charts. This is massive.
These individually are huge achievements,but together, you have music history. According to the BBC, Ariana Grande is the first female artist in UK charts history to kick herself from the number on spot. 'Break Up with Your Girlfriend, I'm Bored' took over '7 Rings'; reign. You might have seen her fans boycotting '7 Rings' in an attempt to make Billboard Chart History in the US. If 'Break Up With Your Girlfriend, I'm Bored' debuts at number one on the Hot 100, Grande will be the first artist to have three singles in a row debut at #1.
The only other female artist to simultaneously hold the top two spots is Madonna, as back in 1985, 'Holiday' sat at 2, with 'Into The Groove' at 1.
'Needy' from the album also debuts in the Top 10, at Number 8. This makes Grande the first female artist since in 64 years to have three Top 10 singles as a lead artist in the one week. The last person to achieve this was Ruby Murray in 1955.
Ariana Grande Breaks Her Own Streaming Record
In terms of streams, Ariana broke her own record. Thank U, Next earned the most album streams ever by a female artist in a week. She already held the record with Sweetener's debut. Thank U, Next is now the third most streamed album in its first week. This is behind Divide, Ed Sheeran and Scorpion, Drake.
The Official Charts Company claims Thank U, Next has been outselling the rest of the top five albums combined. Currently, it stands with 65,000 combined sales, including 59 million streams. No small achievement. Ariana Grande is a force to be reckoned with.
However, Let's see what album 6 brings us. Maybe she can take the whole top 5, just like Ed Sheeran did in 2017.
In the meantime, Follow Ariana on Twitter.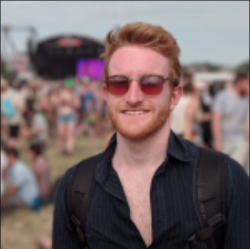 Latest posts by David Thomas
(see all)