Adele had a pretty fun weekend. She spent her time sipping cider and reliving her majestic Glastonbury headline performance from 2016. Furthermore, in recent Instagram posts published on the artist's official account, we can see the singer posing alongside some of her die-hard fans on the television. Admittedly, that must be unusual though, watching yourself back at one of the worlds most celebrated festivals? Everybody probably does it and I would too, but it must be a bit mind-boggling witnessing thousands of people in awe? Mind you; I am sure she is used to it by now.
But, the excitement did not stop there. The singer also brought out the same dress she wore at her gig. But, this time it was falling off her. Mainly due to her dramatic weight loss which she has been flaunting in recent times. Also, Adele got a little flirty with Skepta. The pair have been getting close apparently. Primarily due to Skepta being there for her since the split from Simon Konecki last year. As a result, many are wondering if they are an item now?
Naomi Campbell
It even got attention from Skepta's ex, Naomi Campbell. Naomi did not want to feel left out by commenting on a post published by Skepta of him wearing a face mask. In her comment, she put a series of love hearts. Ooooh. Is someone getting a little jealous? It appears so, even if the pair broke up two years ago. However, inside sources claim, the couple split on good times and are still very friendly with one another to this day.
So, what are your thoughts to the Adele and Skepta romance rumours? Also, do you think Naomi Campbell is getting a little apprehensive? Have your say by leaving a comment below. We love to hear your thoughts.
FREE Magazine Every Saturday!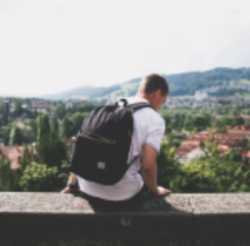 Latest posts by George Millington
(see all)