Abel Razal is one of the most refreshing and excitable names in funk and pop. His recent release 'Project 9' resonates real talent and grips you from the first chord.
The musician has been taking the UK music scene by storm. A covenant to his quality 'Project 9' is taking the artist into a whole new realm. It is a fusion of various genres, and it takes influences from some of the greats including Prince and Anderson Paak.
Nevertheless, it shines brightly in a distinct light. It contains a groove which will grab you and not let you go. It is hard not to tap your foot along to this
release. The melody is captivating and musically; it is as fresh as they come. We also hear a sublime performance from M.A Teuwen who features on the track.
Overall, it is a glorious release which you need to get your ears around. Therefore, if you are seeking the finest in pop and funk, then look no further than the new release from Abel Razal.
---
Receive Weekly Music Updates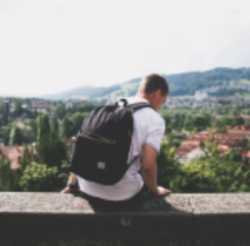 Latest posts by George Millington
(see all)