Following Drivin' N' Cryin's Kevn Kinney's advice, Aaron Lee Tasjan released last month a new album – his eighth so far – that is nowhere near the same formula used in his previous one.
As American rocker Kinney once said to Lee Tasjan during a tour years ago, a musician never has to be defined by one sound or genre. And that is the rulebook that the Ohio-born seems to have followed.
With 'Karma For Cheap' (New West Records, 2018), the singer-songwriter brings up psychedelic and distorted sounds that weren't present in its previous works, much more infused by folk-rock Americana.
Co-produced by Jeff Trott and Gregory Lattimer, Lee Tasjan's new album is opened by "If Not Now When", a track calling for a change via the sound of a heavy guitar through a tremolo pedal
"Over and over again / You try and try to pretend / That it's never gonna be the end / If not now, when?" asks Lee Tasjan.
The overdriven guitar sound flows nicely throughout the second and third tracks of the record, acting as a display of the songwriter's evolved sound.
'The Truth Is So Hard To Believe' combines Led Zepellin-esque guitar riffs with a softer approach in the chorus, which sticks with one for the rest of the day.
Meanwhile, 'The Rest Is Yet To Come' comes with a stubborn honky-tonk piano that invites to enjoy life and worry less about what will come, because eventually it will get us no matter what we do.
"You're gonna wander out in the dark / Shoot to kill and miss your mark / But don't be sad / The rest is yet to come / Oh just be glad / The rest it yet to come," Lee Tasjan sings.
'Heart Slows Down' brings an acoustic guitar for the first time in the album, a sound that was much more common in his previous albums. Definitely one of the most chilled out songs in the album, it is also one of the catchiest.
Aaron Lee Tasjan is yet to announce a European tour for this album, but he will present the new songs in the US, with dates all over the country in October and November.
Words by:  Daniel Ruiz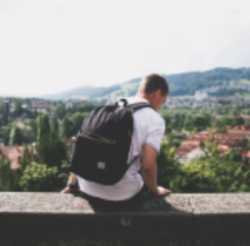 George Millington is a central London based music news and music review writer. He does not stick to just one genre but generally writes about the commercial music industry as a whole.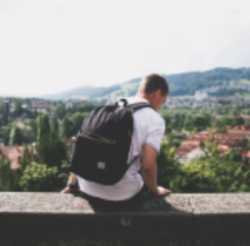 Latest posts by George Millington (see all)
Facebook Comments