5 Seconds Of Summer star 'Michael Clifford' is apologising for a tweet which is resurfacing from 2012. In the original tweet, fans argue that he used sexist and homophobic language.
He also delved into misogyny with comments that women belong in the kitchen, and he used a swear word in a homophobic post to insult users. But, Michael, is beyond apologetic for his actions. Furthermore, he said: "hi. I am so fking sorry for all the dumb st I did when I was younger," he wrote. "I am a different person now with a much better understanding of the world. Some people have access to a digital megaphone a bit earlier than they should. Unfortunately, I was one of them."
He also said: "I am so sorry for hurting anyone. It was never my intention. I was so naive, and I am embarrassed and beyond sorry, I will continue to be better, and I will continue to change. I never want to hurt anyone again."
Sexual Misconduct Claims Which Turned Out To Be False
However, it does not stop there because a user also accused him of sexual misconduct during the One Direction tour in 2013 and 2014, which saw the pop group support the 'Story Of My Life' hitmakers. However, this has turned out to be a false claim and the fan has come out to reiterate Michaels innocence. Michael also said: Holy st. I am heartbroken to read these things that are being said – they are just BEYOND untrue. I was never allowed in the crowd I only ever watched at front of house – and I would've never EVER done that, I would NEVER do anything like that. I'm so fking upset."
A video also emerged with Michael insisting "this is what life was like in 2013 – please understand it would've been logistically impossible for me to get through a crowd at a show I just played at! I'm not trying to be defensive I promise this is just so completely false (sic)."
So what are your thoughts on the 5 Seconds Of Summer guitarists tweets? Let us know on our social media accounts.
FREE Magazine Every Saturday!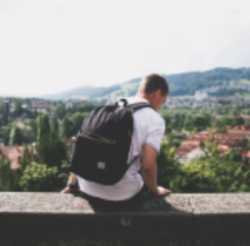 Latest posts by George Millington
(see all)