Critically acclaimed musician and multi-instrumentalist, Jamie Cullum launches a 12 days of Christmas campaign through his special covers project, The Song Society. Starting today with the digital release of with Mariah Carey's 'All I Want For Christmas Is You'.  Jamie will be releasing a special cover each day leading up to Christmas day.
Upcoming covers include Justin Bieber, Lauryn Hill, The Weeknd, Frank Ocean and Ed Sheeran, plus many more. Two of the 12 released tracks are brand new releases. Head to Jamie's YouTube page to listen to those that are already available –  WATCH HERE
Jamie commented on the project – "I love learning other people's songs. I find it teaches me a whole lot about songwriting which is particularly inspirational when I'm writing a new album (which is what I am doing NOW!). I'm a big believer in what the writer Austin Kleon says "Steal like an artist!". I get my best ideas when I get under the skin of someone else's. So I decided to start filming these learning sessions, limiting the learning and recording process to an hour (or damn near it!). It's also a great way for myself and my exceptional band to nurse our group musicianship with a unique challenge every time. These are NOT definitive reconstructions, just a window in to my own education! It's a both a thrill and slightly exposing to be putting them up on Spotify as they previously lived just on YouTube. These performances are unpolished in the extreme. No edits, no separate piano, vocals, no comps, no auto tune! Also none of the confidence of hours and hours of practice. The songs are chosen the either day before or often just at the session. It's normally something I've been humming to myself, an ear worm from the radio, or an old song I've loved for years and never tried to play. I hope listeners will enjoy the rawness and the sense of danger and exploration that goes into these. This is just going to keep going. Hopefully this playlist will be into the hundreds in a few years."
Jamie Cullum is a celebrated musician the world over with loyal fans in every corner of the globe. Over the last 18 years his legendary live shows have seen him perform alongside artists as diverse as Herbie Hancock, Kendrick Lamar and Lang Lang, whilst the success of his major label breakthrough Twentysomething and its follow up Catching Tales saw him nominated for a BRIT, Grammy and numerous other awards around the world. In addition to his enduringly successful recording career, with eight albums under his belt, number nine arriving next spring, he has also established himself as a multi-award winning music broadcaster. He approaches all aspects of his career, as he has from the beginning, as both a fan and a student with seemingly boundless creativity and enthusiasm.
FREE Magazine Every Saturday!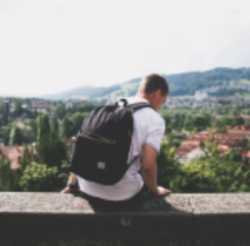 Latest posts by George Millington
(see all)